The Yankees 2017 championship hinges on making three key trades today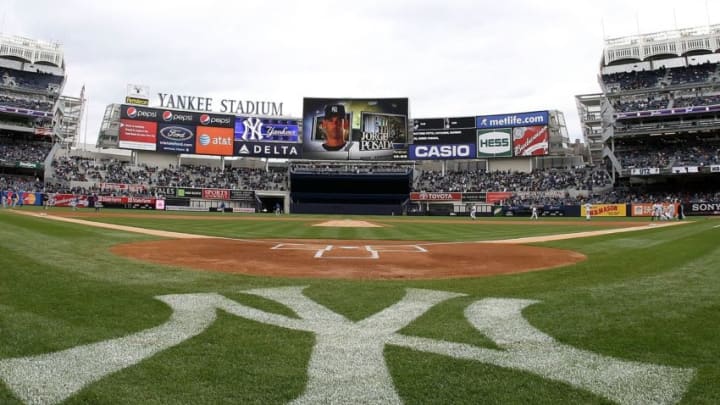 (Photo by Nick Laham/Getty Images) /
(Photo by Jim McIsaac/Getty Images) /
Yankees Have Needs, Too
So, Yankees, just pick a position of need and get ready to add an All-Star caliber player. The Yankees should probably start with catcher as they are likely to have both of their regular catchers suspended, perhaps at the same time.
That makes Travis D Arnaud the first target. Even more encouraging for Yankees fans is that the Mets seem just about ready to give up on Travis. That is exactly what they said about Ryan before trading him; that bodes well.
Travis is currently hitting .231/.279/.394 with ten home runs. Wow, he really is god awful. But, using my conversion projections, he is almost certain to slash .285/.340/.515 with an additional ten home runs just in September.
For the Yankees, that is.
Yankees still concerned about first base? Young Dominic Smith must be truly terrified of what might happen to his pudgy body if he continues down this path of destruction. He's struggling, which is understandable for a rookie, hitting just .161/.186 (seriously, take a pitch once in a while, guy)/.339. Smith does have three home runs, which is promising.
My guess is he is too afraid to do any better. Conforto was just swinging a bat and might miss a year. He was swinging a bat! Imagine what would happen if Dominic hit for the cycle; he'd probably get Crohn's Disease or Shingles or something.
For both the Yankees and Smith, this trade needs to be made today.