Yankees: Four Off Season Mulligans For GM Brian Cashman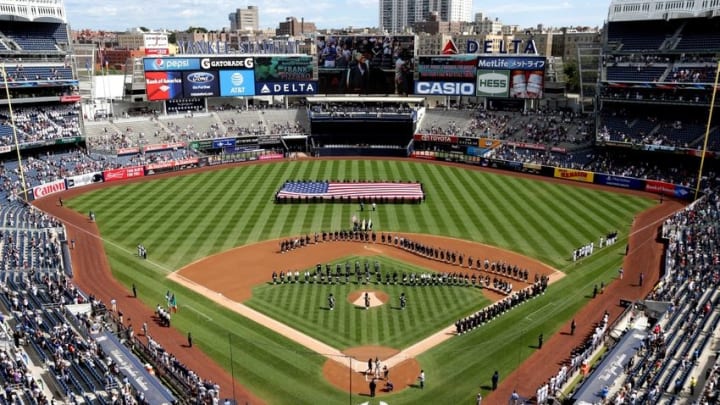 Andy Marlin-USA TODAY Sports /
Winslow Townson-USA TODAY Sports /
The Decision To Go With All Three Veterans
When the offseason began, it was widely assumed that among Brett Gardner, Chase Headley, and Jacoby Ellsbury, any one, or even possibly all of them, could be traded by the time Spring Training opened in February.
But, as we now know, it is February, and all three are slated to be in the Yankees Opening Day lineup. Was the speculation premature, or did a market never develop for them? Or, did Brian Cashman ultimately throw his hands in the year and give the effort up?
Because to trade, these players would require a significant effort. And you'd find yourself talking to teams that want to steal you blind when it comes to the return you get for them, and then, to add insult to injury, pick your pockets with outrageous demands to take X percent of the salary due to each player.
However, Brian Cashman had to know that a straight up deal without financial considerations was next to impossible. And it's plausible that Hal Steinbrenner was whispering in his ear about the need for the Yankees to get their money's worth out of the trio on the playing field.
Yankees Manager Joe Girardi: The X Factor
But it's more likely that it was Joe Girardi whispering in his ear and talking about the need for what Girardi would call "balance" between the young talent and the veterans. When in reality, though, it would be the fact that Girardi is more comfortable with an experienced team, and he didn't want to see these players go for that reason.
Because while Ellsbury might stink up the joint with his bat, at least Girardi didn't have to worry about him getting his work in for the day, whether he was playing or not. And he would need to send texts out telling his players, "Remember guys, we wear a suit and tie when we are in public airports."
It's all conjecture. But if even part of it is correct, it has to be deemed a mulligan for Cashman in not being able to trade at least one, with Gardner probably being the most tradable among the three.
There's always July, though. And maybe Cashman will pick up his ball, choosing to take a penalty for not having acted during this offseason. And by that time, the Yankees will have a better picture of themselves as pretenders or contenders in the race for the Playoffs.
But let it be said now that when a full one-third of your starting lineup is taken by aging veterans (Holliday gets a pass), it cannot be said that the Yankees are truly all-in on a youth movement this season.