Yankees: Desperate search for left-handed bat continues with Mike Ford
Who is Mike Ford? And will he be the Yankees latest attempt at finding a steady left-handed slugging first baseman?
First baseman Mike Ford, age 25, was originally signed by the Yankees after playing in the Cape Cod League back in 2013. After belting the ball to the tune of a .407 batting average, the Bombers took notice.
The former Ivy League Player and Pitcher of the Year, the first person in history to do so, was somehow was overlooked by everyone in the 2012 MLB Amateur Draft.
Over the next four seasons, Ford would round both his offensive and defensive game into shape while working his way up the minor league ladder.
In 2017, Ford boasted a .270 batting average with 20 homers, 86 RBI and a .875 OPS, shuttling between Double-A Trenton and Triple-A Scranton/Wilkes-Barre.
The Yankees' roster crunch forced them to leave him unprotected in the recent Rule 5 draft, and the Seattle Mariners plucked him from the ranks.
This spring with the M's, Ford hit .259 with two homers, 10 RBI and an OPS of .885 in 54 plate appearances. Not bad at all.
Ford's return couldn't have come at a better time, as the Yankees received word on Monday afternoon that their starting first baseman, Greg Bird, will miss at least the next six-to-eight weeks following right ankle surgery to remove a problematic bone spur.
As 'YGY' site expert, Mike Calendrillo wrote:
"The one downside of having a top 10 minor league system, is that come Rule 5 draft time, other needy clubs often beseech your farm system. And although the Yankees lost a handful of prospects over the past two years, a few have come back, unable to secure a 25-man roster spot with their new clubs."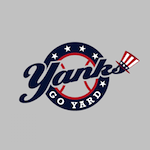 Want your voice heard? Join the Yanks Go Yard team!
Write for us!
The Yanks currently have Tyler Austin awaiting his chance at extending playing time, but the Bombers must be in search of a left-handed hitter in their heavy right-handed lineup, right?
I for one think the answer is yes, so we may see Ford's debut sometime this year if Bird's injury is as severe as the Yankees fear. And who knows, maybe it'll all work out for the best.