Yankees prospects: MLB Pipeline top ten position rankings
This week, MLB.com released it's top ten position rankings and here's how the Yankees prospects are stacking up against the best talent in the league.
This week alone, Baseball America, ESPN and MLB.com each released their rankings on the top prospects in the game. And though the three lists vary, here's where the Yankees best farmhands reside according to MLB Pipeline.
RHP – No Yankees prospect named
LHP – Justus Sheffield #3
C – No Yankees prospect named
1B – No Yankees prospect named
2B – Nick Solack #5
3B – Miguel Andujar #3
SS – Gleyber Torres #1
OF – No Yankees prospect named
With that being said, it's time to take a closer look at Justus Sheffield, Nick Solak, Miguel Andujar and Gleyber Torres, as they bring their talent into the big leagues this spring.
Justus Sheffield
Left-handed pitcher Justus Sheffield is the top prospect among standout prospective pitchers in the Yankees' system, and he is ranked No. 41 on Baseball America's Top 100 prospects list. MLB Pipeline has rated him the third-best left-handed pitching prospect in Major League Baseball for the second year in a row.
Sheffield was acquired from the Indians along with Clint Frazier and Ben Heller in the Andrew Miller trade in July 2016. Everything he has done in the Yankees' organization has only improved his stock.
Sheffield has three pitches, a fastball (92-97 mph), slider and change-up, and MLB.com report that he improved his control in 2017. Sheffield posted a 7-7 record with a 3.12 ERA and 88 SOs in 19 games for Class A-Tampa and Double-A Trenton. He missed most of the final two months of the season with a strained oblique.
In the Arizona Fall League, Sheffield was an All-Star, and from day one was impressing scouts:
Scout the other day on Justus Sheffield's opening AFL start: "That was No. 1 starter-type stuff right there." #Yankees

— Josh Norris (@jnorris427) October 12, 2017
Yankees' fans look forward to seeing Sheffield in the Bronx sometime this year, perhaps in the second half of the season or as a September call-up.
Nick Solak
Nick Solak is ranked No. 5 on the list of second basemen. He's had a rapid rise through the Yankees' system since being drafted in the second round out of Louisville in 2016. Solak's bat and speed have enabled the success he's had to-date.
Solak began the 2017 season at High-A Tampa and was promoted to Double-A Trenton for the last month of the season.
According to Rick Keeler of MLB Pipeline, Solak doesn't hit for much power, but he does specialize in the extra-base hit. Solak was third in Tampa in doubles (17) and triples (4). In 30 games in Trenton, 12 of his 34 hits went for extra bases, including nine doubles. He also hit 12 home runs in 2017.
Keeler says Solak is comparable to former Yankee Rob Refsnyder — though:
Solak has a better chance to make it as an everyday second baseman because of his superior speed and defense. His solid speed enhances his on-base ability and he has the instincts to provide double-digit steals on an annual basis.
Solak is one of the core non-roster infielders in the Yankees' organization. As for his future, Mike Axisa of River Ave Blues says:
On the prospect front, Nick Solak strikes me as a logical non-roster player given his status as a recent high draft pick (second round in 2016) and success at Double-A last season (.286/.344/.429 for a 112 wRC+), even though it came in a 30-game cameo.
Fans may see Solak as a non-roster invitee to Spring Training, as he joins Gleyber Torres, Tyler Wade, Thairo Estrada and Ronald Torreyes in battling for the second base vacancy.
Miguel Andujar
Miguel Andujar, whose debut in the Bronx is much anticipated by fans in 2018, is No. 3 among third base prospects according to MLB.com.
Andujar, 22, was signed by the Yankees at 16 out of the Dominican Republic. With a quick right-handed bat and a cannon for an arm, he has the offensive and defensive tools to make him a standout at third base. Keith Law has ranked Andujar No. 54 on his top 100 list, saying:
He always has been a good hitter for contact but got a bit stronger and started making better contact, setting career highs in doubles, homers and his triple-slash stats without an increase in his strikeout rate.
Andujar slashed .315/.352/.498 with 16 home runs in 125 games between Triple-A Scranton/Wilkes-Barre and Double-A Trenton last season — and was reportedly "barreling balls and producing rockets to all fields," according to MLB.com.
Keith Law also said that Andujar has a cannon for an arm, more than enough range for third base, and has improved his footwork to the point where he should be an average defender.
In a recent article, Mike Axisa of River Ave Blues analyzes Keith Law's list of top prospects and says of Andujar on defense, "He's not Brooks Robinson, but he's a fine third baseman."
Yankees' fans need to rest assured that Andujar will be an able defender and the bat will convince them he's where he should be this spring.
Gleyber Torres
Gleyber Torres has received many accolades as the Yankees' No. 1 prospect since coming into the system from the Cubs in the Aroldis Chapman trade in 2016. This week he was named the No.1 shortstop in the major league pipeline by MLB.com.
Torres may have been promoted to the big leagues after his hot start in the minors last season had he not sustained a season-ending injury to his left (non-throwing) elbow in June that required Tommy John surgery.
In 2017, Torres posted a .287/.383/.480 line with seven home runs, 34 RBI and seven stolen bases in 55 games between Trenton and Scranton/Wilkes-Barre. Thunder Manager Bobby Mitchell described him as very mature for his age, a student of the game and of course, really talented.
MLB.com has said:
Torres has exceptionally quick hands that allow him to excel at the dish and in the field. He's very advanced at the plate, recognizing pitches well, displaying patience and using the entire field.
Yankees' fans have long anticipated seeing Torres' bat in the Bronx (he is projected by MLB.com to hit 20 home runs this season) and have been told by general manager Brian Cashman that he will see action at second base.
Brendan Kuty of NJ.com has said, "In fact, it's nearly a guarantee that Torres will take over a longterm spot in the Yankees' lineup in 2018."
Scouts have gained a greater appreciation of Torres' defense with each passing season, as he has been described as having plus, plus arm strength, projecting him as a well above-average elite second baseman.
The Yankees have one of the deepest farm systems in the league, ranked No. 2 by Keith Law, and top talent, such as Sheffield, Solak, Andujar and Torres are significant pieces of the organization's future going forward.
Brian Cashman has said:
"We have some hungry, talented, inexperienced kids ready to prove that they can take that next step," Cashman said.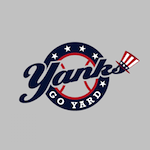 Want your voice heard? Join the Yanks Go Yard team!
Write for us!
Andujar and Torres have already taken that step. It is only a matter of time before Sheffield and perhaps Solak are contributing at the big league level as well.