Yankees and the length of major league baseball games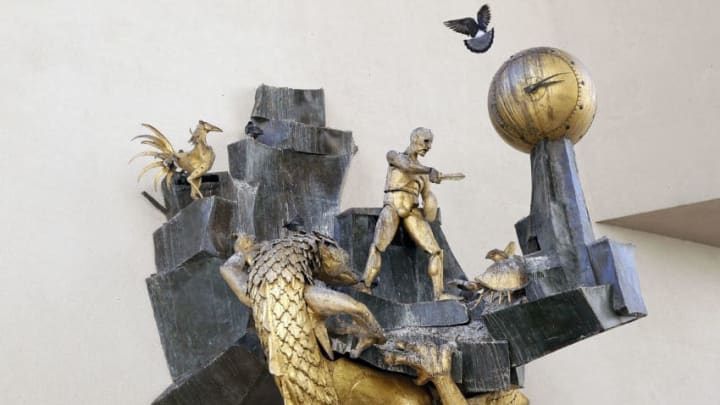 PARIS, FRANCE - APRIL 18: The clock entitled 'The Defender of Time' (Photo by Thierry Chesnot/Getty Images) /
Credits to Getty Images /
Pitching and defense improvements:
The Yankees and every other team in baseball could at least help them from getting their signs stolen, during a game. Sure would make it harder for a team like Boston to steal a sign from an opposing catcher. There would not be any excuse for a pitcher and a catcher to not be on the same page.
Even plays called from the dugout, pick off attempts,etc., could be handled electronically. No longer would there be a need for the pitching coach to take that stroll to the mound.
He could instruct his pitcher from the dugout. This could be a huge benefit in a pitching change situation. Everyone would already know what was going to happen, as the manager could be talking to the pitcher as he makes that stroll to the mound.
Along those same lines, a Yankee defensive adjustment could be relayed and employed without stopping the action on the field. There are things like re-positioning of the infield and outfield. Even aid in player substitutions. Same for switches made during pitching changes.