Yankees and the length of major league baseball games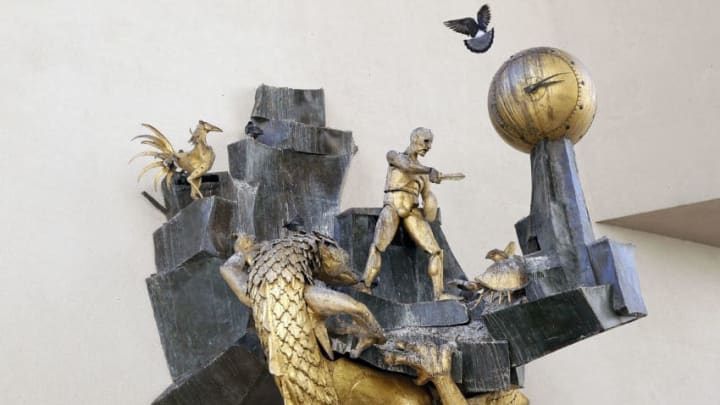 PARIS, FRANCE - APRIL 18: The clock entitled 'The Defender of Time' (Photo by Thierry Chesnot/Getty Images) /
NEW YORK, NY – OCTOBER 02: Joe Girardi (Photo by Mike Stobe/Getty Images) /
 What can be done?
Yankees and every other team in baseball are aware of any new rule changes or reinforcement of existing standards. It is evident it is not working. For example, we saw a steady decline in the time it took to play a game the last few years. Now, it has increased, and that is not including the extra time it usually takes to play those September games.
Do you want to change the strategy or the chess match that goes on within a game of baseball? That game of you do, and I will do that? That truly has been a part of this game forever.  I love the strategy and forcing another to make a move. And there's nothing like that chess game within a game of baseball. That could be at the plate or in the field. The Yankees and baseball need to consider all options.
I do understand the need to figure out a way to lessen the length of a game. I believe the Yankees Joe Girardi was on to something. He suggests that we should install a communication device, earpiece, in the hats and helmets of players.  Joe felt that he would allow better communication on the field. Give this some thought?
""Realistically you could put it in your hitters' helmets and you could say what you wanted,'' Girardi said, via the New York Post. "Then it's not a sign from me to the third-base coach and a sign to the player. Instead of catchers always going out to change signs they could do it through communication. I think you could speed the game up a lot that way. The thing about signs is that signs take time and it slows it down.''"
This straightforward idea of Joe's could be used in various ways on the field of play.