The Yankees ten best prospects still playing in the minors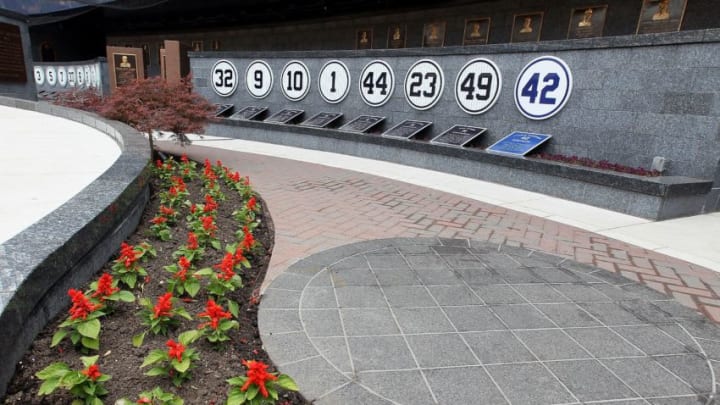 (Photo by Jim McIsaac/Getty Images) /
(Photo by Ezra Shaw/Getty Images) /
I have said this so much my wife is getting jealous: I love Miguel Andujar. For fun, let's just follow him through his season. Here is an article I wrote before the season and here is one from Elite Sports, towards the end of May. And here is one from his historic debut with the Yankees.
More from Yanks Go Yard
Andujar has spent his 2017 campaign proving his supporters, like Alex Rodriguez, right. His offensive game continues to improve, and he has not looked over matched, even in the Bronx. But he still needs to work on his footwork around the third base bag. His throwing arm, however, is a plus-weapon and a cannon at the hot corner.
Miguel will come up no later than September and will come into camp with a real shot to win the starting third baseman's job. The Yankees might even trade Chase Headley. But he could come up before that.
You Can Almost See Him Now
August is coming, and that means the stakes are raised on the season. If Chase goes into a deep hitting slump, Cashman might be forced to chose hitting over defense. And with Headley up to eleven errors already, surpassing the ten he had all of 2016, the Yankees might have an easy decision.
From Double-A to momentous debut with the Yankees; that's a good year for anyone and Andujar did it before the All-Star break. Now he looks like someone who will get at least two hundred at-bats next year to see if he is what many think: The Yankees third baseman of the future. Maybe Keith Law will even rank him higher than the seventh-best third base prospect.