Yankees Pitching Coach Has Plan to Fix Adam Warren
Adam Warren was the epitome of consistency during his first run with the Yankees. Whether in the rotation or the bullpen, Warren was an often overlooked, but extremely dependable member of the pitching staff from 2013-2015. He compiled a 3.38 ERA in 148 games during that stretch.
That is why his struggles upon being shipped to the Cubs this winter were so surprising. He had never really failed as a professional, even in the minor leagues.
In 35 innings with Chicago, Warren had a 5.91 ERA and 5.82 FIP. His 4.75 walks per nine innings were easily a career high, as were his 1.75 home runs allowed per nine. Right before the trade that brought him back to the Yankees, he had been optioned to Triple-A Iowa to make room on the roster for Joe Nathan, who was returning from Tommy John surgery.
The Cubs had reportedly coveted Warren in the Starlin Castro talks, but he had become essentially a spare part after just 29 appearances. He seemed like an afterthought in the Aroldis Chapman trade, but his inclusion could end up being a very shrewd move by Yankees GM Brian Cashman.
One of the reasons I was so enthusiastic to see Warren return to the Yankees despite his struggles this year, is that he would be reuniting with the only pitching coach he had known in the majors until this year, Larry Rothschild.
The 62-year-old Rothschild has been the Yankees pitching coach since 2011, and has worked with Warren since he first came up as a rookie in 2012. If anyone would be able to figure out what had gone with Warren, he would.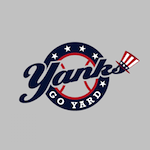 Want your voice heard? Join the Yanks Go Yard team!
Write for us!
Warren apparently felt the same way. According to Chad Jennings of the Journal News, Rothschild was one of the first people Warren sought out when he arrived in the Yankees clubhouse after the trade.
Before Adam Warren could tell his long-time mentor the issues he had been dealing with, Rothschild let him know he had been watching video of his time in Chicago, and already formulated a strategy to get him back on track. When asked for specifics about the problem, Warren told Jennings:
"Just working on a couple of mechanical things, getting the slider back — the depth back to the slider. It's pretty neat because you have a pitching coach who's seen you for four or five years. He can tell when things are off. He's already been very beneficial giving me feedback. Had the outing the other night and want to make another mechanical adjustment. It'll be a process to get back to where I want to be, but having him there to point things out to me is a pretty big deal."
That doesn't mean that everything will be magically better just because he's put on the pinstripes again. Warren was encouraged that the problem had identified, but cautioned that it would probably take some time to iron out his mechanical problems.
"It's a process because you have to feel it once he points it out, then you have to repeat it. It just comes with repetition and practice. I do expect it to be a process, but for me, I'm kind of a problem solver. If I find an answer, it gives me confidence right away."
Whatever happens, it's great to have Adam Warren back where he belongs in the Bronx. He has already looked much more effective in his two games back with the Yankees than he had with Chicago.
Warren pitched a scoreless sixth inning in Wednesday's 4-1 loss to the Astros, throwing just seven pitches (six of them strikes). He followed that up with another strong outing in Saturday's 6-3 loss to the Rays, retiring all three batters he faced in the ninth.