3 roster moves that would ruin Yankees' season before it starts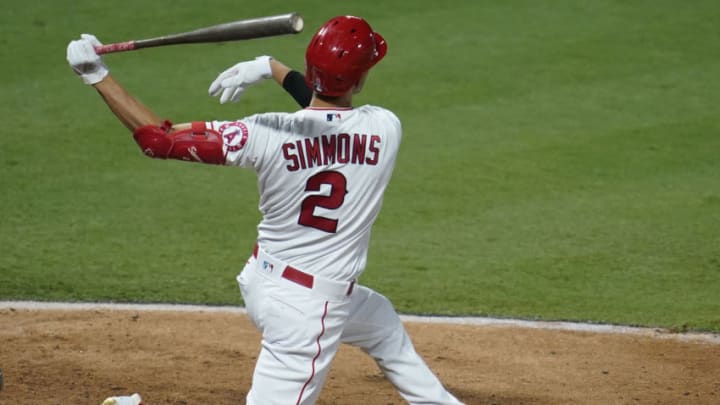 ANAHEIM, CA - SEPTEMBER 16: Andrelton Simmons #2 of the Los Angeles Angels gets a hit against the Arizona Diamondbacks at Angel Stadium of Anaheim on September 16, 2020 in Anaheim, California. (Photo by John McCoy/Getty Images) /
Brett Gardner #11 of the New York Yankees (Photo by New York Yankees/Getty Images) /
1. Bringing Brett Gardner Back on March 12
I promise, this take has nothing to do with the career of Brett Gardner the Ballplayer … but everything to do with Brett Gardner the 2022 Asset.
Gardner's Yankee tenure has been by and large wonderful, and following the fan-less, pandemic-shortened 2020, I completely understand why the Yankees leaned on sentimentality and catered to the center fielder's whims. He'd also come off starting in Clint Frazier's place during the 2020 playoffs and had every right to call himself essential to the Bombers' success.
You don't need me to tell you he sort of hit his stride again late in 2021. Gardy posted a .762 OPS in the second half and an .815 mark in August. You don't want to hear this, because you've already decided he's terrible, but I'm legally required to inform you.
When Gardner gets overworked at this point in his career, though, he becomes ineffective. And when he's the Yankees' fifth outfielder, he certainly ends up overworked, because he inevitably becomes the fourth outfielder and then, by May 15, is starting every day.
The tragedy of seeing Gardner on the roster entering 2022 would have almost nothing to do with his presence. It would indicate yet another roster-building failure for a Bombers team littered with them.
New York was so precious with their 40-man roster space this past week that the team lost Clint Frazier, Rougned Odor and Tyler Wade for absolutely nothing. They've declared time and again they need to get better and faster and stronger this season. They want us to know they will leave no stone unturned in the search for improvement, and will discard previously-protected players to add talent at every single one of their margins.
If they reserve a roster spot for Brett Gardner all winter long, though, this all will have been a lie. That's why it'll mark disaster.