Yankees: Celebrating Gleyber Torres' first All-Star selection
Many people are upset about the results of this year's All-Star voting. However, despite the controversy, one Baby Bomber deserved his spot to represent the Yankees in D.C.
You can tell me the voting system for the All-Star Game is messed up. You can point to some glaring snubs that have many fans outraged. But for one moment, can we just appreciate Gleyber Torres' inclusion on the American League All-Star Team? Yes, Torres is hurt. No, he probably won't play in the game itself. But we should all take a moment to recognize the first of possibly many All-Star Games for the Yankees blooming star second baseman.
I remember the day that Torres took his first at-bat as a member of the team's twenty-five man roster. It was Sunday, April 22, 2018. I read the news that Torres would be debuting that day and I knew it was a can't-miss game.
Yankee Stadium was buzzing that afternoon. The fans knew that years from now, they'd remember this day, regardless of the game's outcome. The Baby Bombers welcomed a new, highly-touted member to their club.
Torres went hitless in 4 at-bats, including a strikeout in his first plate appearance, but everyone knew that before long, Torres' statistically quiet debut would only be a blip on a potentially great rookie season. Nobody was expecting the youngster to break out quite like this, though. According to Bleacher Report, in just 63 games, Torres has climbed to 4th in Wins Above Replacement among AL second basemen, and he has hit 15 home runs with a .905 OPS.
Like fellow Baby Bomber Aaron Judge, Torres has won the fans' hearts with a winning personality. According to Kevin Kernan of The New York Post, Torres remained his bashful self when he learned of his All-Star selection.
"'It's super great to be an All-Star,'' a smiling Torres said. 'I'm surprised.'"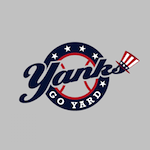 Want your voice heard? Join the Yanks Go Yard team!
Write for us!
Overall, it's been a fun first half for the Yankees. Torres' inclusion in the All-Star Game is the icing on top of what has been a fantastic start to his career and to his profound impact (45-18 record in games Torres plays) on the team's success.