Yankees: Ranking their five best all-time utility players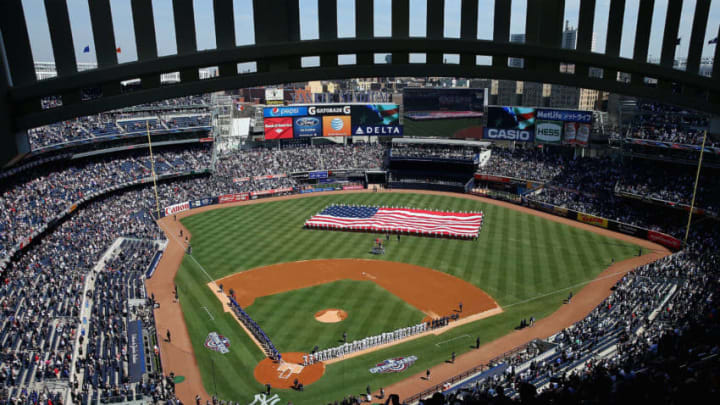 (Photo by Elsa/Getty Images) /
(Photo by Elsa/Getty Images) /
#2 Ronald Torreyes
A bundle of energy and surprising production, Ronald Torreyes has been the backbone of the New York Yankees in 2017. A poster boy for Utility Player in the major leagues, Torreyes has answered the call when needed by Joe Girardi every single time.
Yankees fans recall, for instance, when he was handed the shortstop job when Didi Gregorius suffered an injury while playing in the World Baseball Classic tournament. During April, he batted .313, contributing 21 hits in 21 games, 18 of which were as a starter, while driving in 13 runs.
A free swinger, Torreyes arrives at the plate ready to hit. During that same month, he received no walks but struck out only seven times, or once every three games.
More recently, Torreyes was called on to replace the injured Starlin Castro during August. With a few days still left in the month, Torreyes has outdone himself, this time batting .338.
Much like Derek Jeter was when he played, Torreyes always seems to be in the middle of everything anytime the Yankees put together a good inning. And occasionally, the "Little Guy" comes up with the big hit as seen here when he ripped a walk-off single to center field to give the Yankees a 2-1 victory in the bottom of the 10th inning.
Overshadowed by Aaron Judge and Gary Sanchez, Torreyes gets my vote as the Yankees MVP for 2017.