The Yankees Twenty-Five Most Memorable Home Runs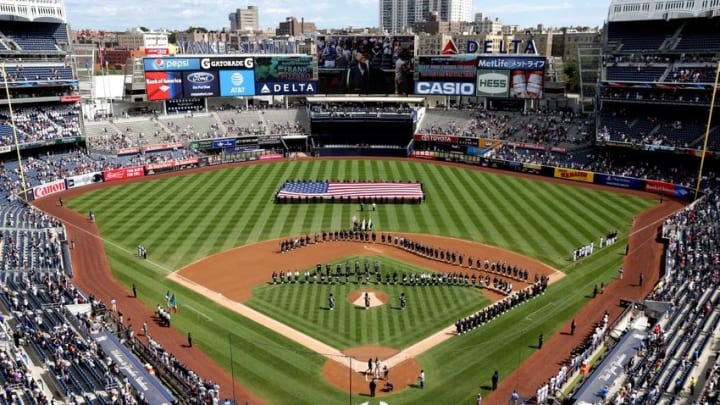 Mandatory Credit: Andy Marlin-USA TODAY Sports /
YouTube Video Provided By MLB
#20 Home Run Spurs The Yankees To Their First Title Since 1978
Facing the Hall Of Fame duo, John Smoltz, and Greg Maddox, the Yankees knew their task would not be an easy one. And sure enough, the team took a jolt losing the first two games of the World Series to the Braves at Yankee Stadium.
The Yankees scraped together a victory behind David Cone and needed another win to even the series. In an unusual move (for him), Joe Torre found a newspaper clipping and posted it in the clubhouse.
Jim Leyritz recalls reading it telling Sweeney Murti:
""He pulled out this article," Leyritz remembered. "The Braves were saying they didn't want to go back. They hated the fans; they couldn't stand it. They were just so happy to be out of there and were going to win this thing at home and not have to go back to New York."
The message to the Yankees was simple, Leyritz said.
"We don't have to win both. We get back to New York we can win this thing.""
Preparing to face closer Mark Wohlers, Leyritz also remembers:
""I said to (bench coach Don Zimmer), 'Hey Zim, what's this guy got?' And he said, 'Jimmy, this guy throws 100 miles an hour. Just get ready,'" Leyritz remembered."
Leyritz turned the tide of the series with his shot as the Yankees carried the momentum gained that night to earn their first World Series title in almost two decades.