The Yankees Twenty-Five Most Memorable Home Runs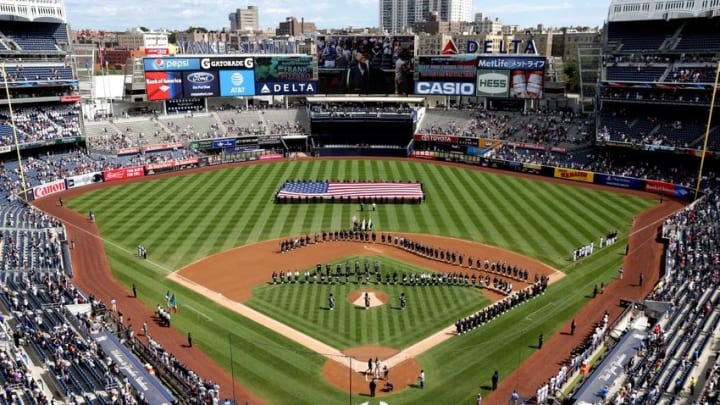 Mandatory Credit: Andy Marlin-USA TODAY Sports /
Video Courtesy Of 72vigster
#16 Fenway Park Is Silenced
Bucky Dent, or as he is more affectionately known in Boston as, Bucky "F——N" Dent, conquered the Green Monster as no Yankees player had ever done before, with one swing of the bat on a chilly October night in 1978.
Dent, who had four homers all season entering this classic playoff shootout to determine the AL East champion, crushed a Mike Torrez pitch over the Green Monster in the top of the seventh inning to turn a 2-0 deficit into a 3-2 lead for the Yankees.
The Red Sox went home humiliated knowing that they spend the winter wondering how it was that they had blown a 14 game lead in the standings to the Yankees, who would go on to win their consecutive World Series title, beating the Dodgers.
Ironically, the light hitting Dent would also capture the World Series Most Valuable Player award in the same Fall Classic.
As for Dent, it was his moment to shine under the lights. He explains:
""Oh, I love it," he told the Broward Palm Beach New Times in 2011. "The Red Sox people, they joke around to me, and Yankees fans, they say, 'I was here,' 'I was there,' because they remember right where they were when it happened.""
Believe me, Bucky, we were all there.