The Yankees Twenty-Five Most Memorable Home Runs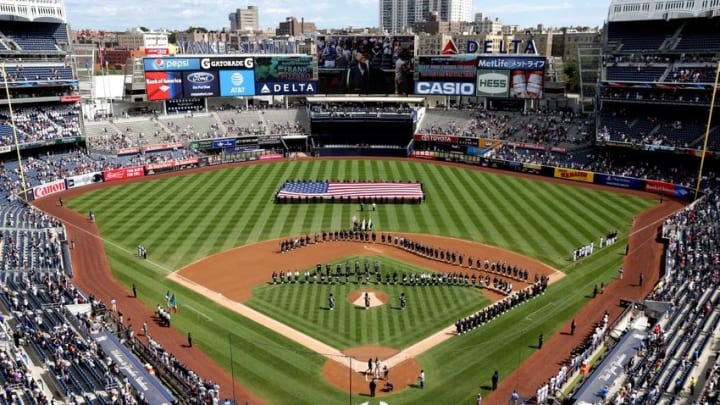 Mandatory Credit: Andy Marlin-USA TODAY Sports /
Video Courtesy of G4MarchMadnessHD
#4 A-Rod: Hit #3000 – A Home Run
When Alex Rodriguez stepped up to the plate on June 19, 2015, it followed a period in which he was embroiled in a direct conflict with the Yankees front office. Barbs were being exchanged daily between the two entities, and the back pages of New York newspapers relished the fodder it created.
Tensions were subsiding now and Yankees fans, as you'll note rose to greet A-Rod in what was to become one of those moments where you just shake your head in awe and say to yourself, "how fitting was that?"
I've always said I'm a teacher at heart (Alex Rodriguez)


And when the Yankees announced that they would hold a ceremony before the game on Sunday, Sept. 13, against the Toronto Blue Jays, A-Rod was legitimately subdued in telling the New York Times:
""I never thought a year ago that I'd be getting any ceremony, that's for sure," Rodriguez said before Friday's game against the Blue Jays. "There was a thought that maybe I wasn't going to play baseball ever again, so to be celebrated at home, I'm honored.""
Currently, Rodriguez is scheduled to be an instructor and mentor at the Yankees Spring Training camp in Tampa.