The Yankees Twenty-Five Most Memorable Home Runs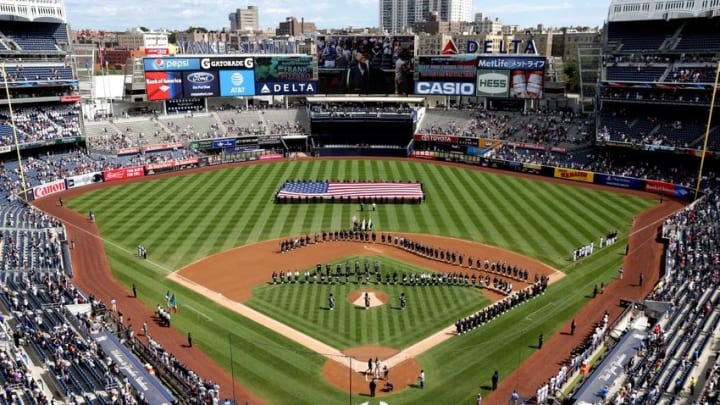 Mandatory Credit: Andy Marlin-USA TODAY Sports /
Video Courtesy of MLB.com
#3 The Yankees Become The 1st Team To Reach 10,000 HR's
Claudell Washington, a journeyman outfielder who played with seven different major league teams, was the player who delivered a 9th inning blast to give the Yankees a 6-5 lead at the time, making the Yankees the first team to reach 10,000 home runs as a franchise. 
The call on this one is made by Yankees fan favorite, Bobby Murcer, who listeners will recall had that lazy drawl which sucked you in as he recounted story after story about his days with the Yankees. He died in 2008 after a battle with cancer at the age of 62.
Claudell Washington would extend his career for another two years and make his way back to the Yankees again in 1990 before he retired.
I did my very best to research how many home runs the Yankees have hit as a team following the 2016 season and where they stand relative to other teams now. I could not uncover anything, so if you have a clue, please send along a comment.